Spyros Tsoutsis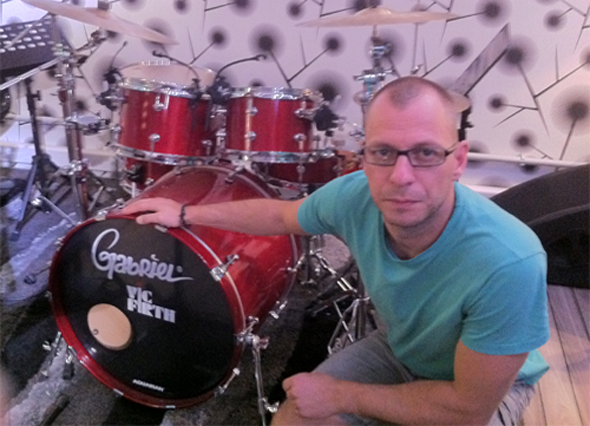 Spyros Tsoutsis bio.He was born in Athens in 1973. He started playing drums at the age of 12, when he took his first drum lessons at the Ilion municipality philharmonic. He went on with his drum studies under the guidance of acknowledged drummers such as Giannis Stavropoulos, Giannis Tsoubris, Nikos Antipas and others.
His career as a pro drummer has begun in 1988 and continues up today with live performances at various music scenes of Athens as well as concerts within Greece and abroad. He has worked with many musicians and singers of the greek music scene such as Dionisis Savvopoulos, Mimis Plessas, Giannis Spanos, Giannis Miliokas, Giorgos Mazonakis, Stamatis Gonidis and others.
Along with live performances he's been giving drum lessons since 2010. He has also taught at the Municipal Conservatory of Ilion Athens.
Contact: Tel: 6939790844, e-mail: This email address is being protected from spambots. You need JavaScript enabled to view it.