Loukas Kalantzakos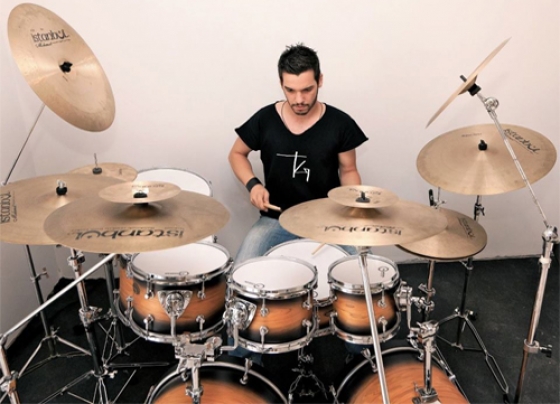 Loukas Kalantzakos Bio
Loukas Kalantzakos is a professional drummer, clinician, former member of T.K.G.
and permanent member of the Greek Guitar Power band comprised of a team of talented guitarists
that tour around Greece organizing festivals, seminars, contests, etc.
In 2010 he released Pattern Partner EP with TKG. Their composition "Echoing Chemical Reactions
" has been selected as "track of the week" by the "ShredKnowledge" website.
It has also been included in the rotations of many web radio sites such as "WORLD FM"
and has been selected to be released within the upcoming compilation CD "Rising Guitar Stars
"(Wild Rose Angel Productions).These days Loukas is sharing his time between touring with TKG
promoting their new full-length metal-fusion album "Pattern Partner" (2012) and recording his
personal orchestral album "Kyrie".
More info
www.loukaskalantzakos.com
www.tkgofficial.com
This email address is being protected from spambots. You need JavaScript enabled to view it.">This email address is being protected from spambots. You need JavaScript enabled to view it.

This email address is being protected from spambots. You need JavaScript enabled to view it.