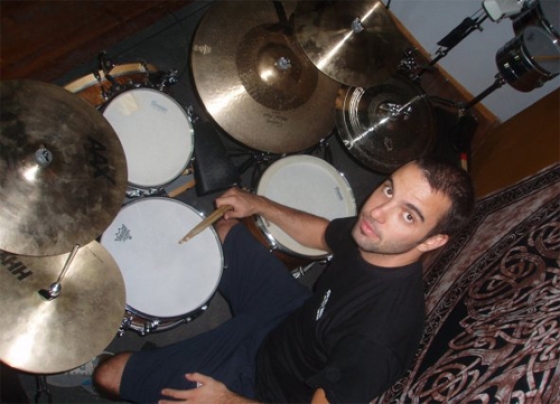 Nikos Anastasiadis
Studied with Dimitris Kotsiris and graduated Entexnon Music School in Athens( Drums Department ).
Participated in drum seminars with David Garibaldi, Walfredo Reyes jr., Ray Luzier, Dom Famularo, Steve Smith, Thomas Lang, Benny Greb, Antonio Sanchez, Michalis Kapilidis, Giannis Stavropoulos, Marios Ioannou, Kallistratos Drakopoulos.
He has performed and recorded for various Heavy Rock-Metal bands like Mindland, Lost Fate, Reflection, Mortal Affair Project and Eyeshot. Also he has been a member of the dance cover bands Funkey and Full Loaded Band.
He is currently playing with Dream Weaver ( Heavy Metal ), Rock 'n' Roll Children ( "Ronnie James Dio" Tribute Band ) and he's a co-founder of the band G-Spot Trio ( Funk-Soul ).
Pro-Mini Gabriel drum kit