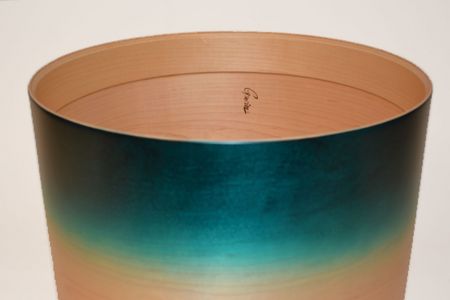 The RG-2014 is a new series of drums with wooden top and bottom reinforcement rings inside the shells.
All toms are made of six thin maple plies. Their reinforcement rings are made of six plies of maple. Floor toms and bass drums are made from eight thin plies of maple. Their reinforcement rings are made of eight plies of maple.
---
---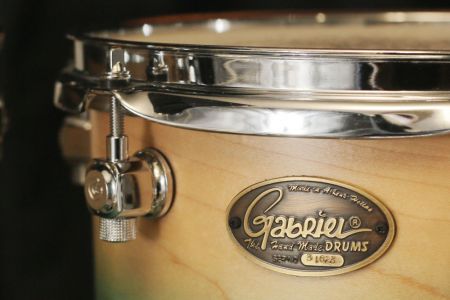 The RG-2014 series drums feature new solid brass tension lugs with an inner isolated spring which is at the back of the lug where it receives the tension rods for a better absorption of vibrations and a better keep in tune drum. They are equipped with new solid brass rims with a two point contact and an anti-vibration rubber. All screws, washers and grover washers on the drums are INOX.
---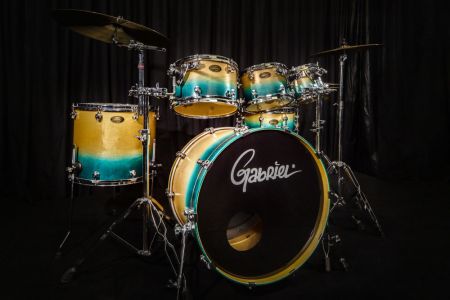 Highest Standards
They provide rich sound with great sensitivity at high and low frequencies. By putting drumheads of your choice and with the right tuning, these drums will respond to any style of music
---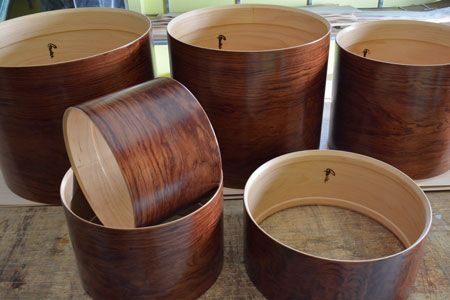 Sizes
| BASS DRUMS | TOM- TOMS | FLOOR TOMS |
| --- | --- | --- |
| Diam. / Depth | Diam. / Depth | Diam. / Depth |
| 18″ x 14″ | 8″ x 7″ | 14″ x 12″ |
| 18″ x 15″ | 10″ x 7″ | 16″ x 14″ |
| 20″ x 14″ | 10″ x 8″ | 18″ x 16″ |
| 20″ x 16″ | 12″ x 8″ | |
| 22″ x 14″ | 12″ x 9″ | |
| 22″ x 16″ | 13″ x 9″ | |
Finishes
Shading Off Emerald Green