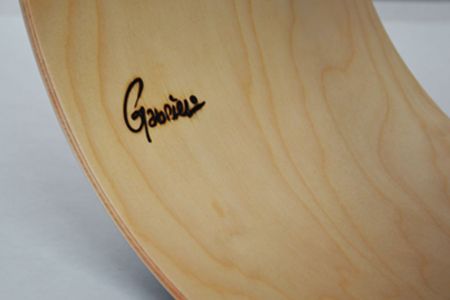 Five Birch and three Beech plies, some of them of different thickness, are combined to build unique shells. The Tom and Floor Tom shells are 5.3 mm. The Bass Drum shells are 6.3 mm.
---
---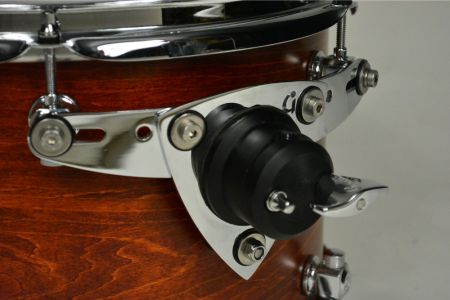 The 2b-2016 Drums feature Gabriel Chrome-plated Solid brass Tension Lugs and Gabriel Chrome-plated Solid brass Tom Support (Rims). All screws, washers and spring washers on the lugs and rims are INOX.
---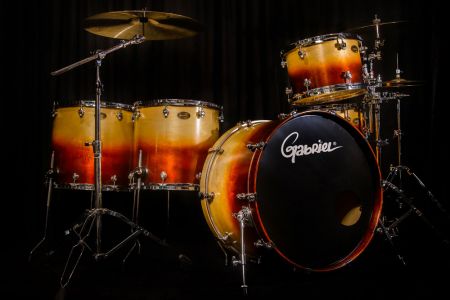 The Unique Construction
The unique hand made construction, the two kinds of wood and the 30-degree bearing edges with outside round over provides an abundant rich vintage sound, with a high degree of sensitivity. These drums maintain the highest standards, with a fast response and excellent attack and a wide dynamic range. They will respond to your playing the way that you want.
---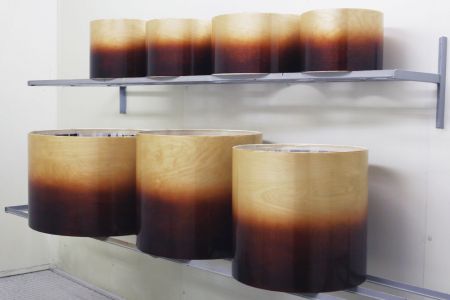 Sizes
(diam. x depth)
Tom Toms: 10" x 7" , 12" x 8" , 13" x 9"
Floor Toms: 16" x 14" , 18" x 15"
Bass Drums: 22" x 15", 24" x 15"
Finishes
Shading Off Emerald Green