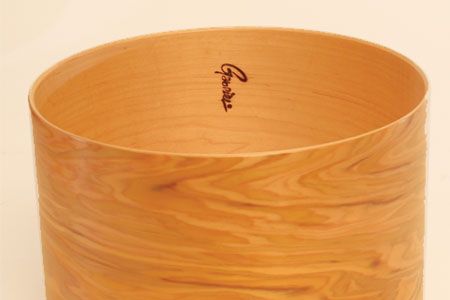 The 8-ply trio set is constructed from 5 plies maple wood, 2 plies birch and 1 ply rosewood, maple, hybrid ebony, hybrid pallisander or hybrid olive tree.
---
---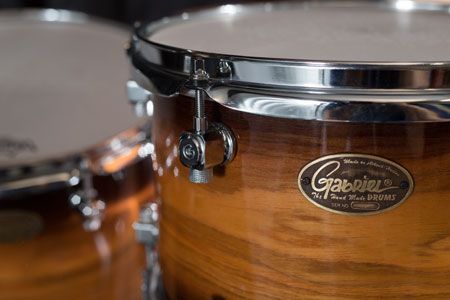 The 8-ply trio series drums feature new solid brass tension lugs with an inner isolated spring which is at the back of the lug where it receives the tension rods for a better absorption of vibrations and a better keep in tune drum.
---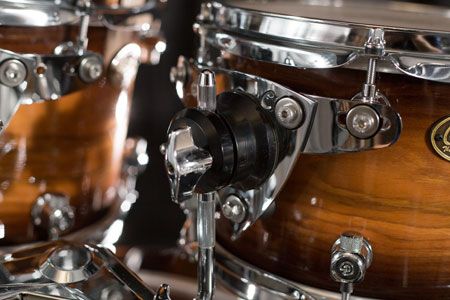 Rims
They are equipped with new solid brass rims with a two point contact and an anti-vibration rubber. All screws, washers and grover washers on the drums are INOX.
---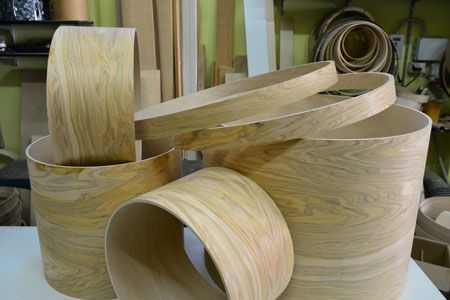 Sizes
| BASS DRUMS | TOM- TOMS | FLOOR TOMS | SNARE DRUMS |
| --- | --- | --- | --- |
| Diam. / Depth | Diam. / Depth | Diam. / Depth | Diam. / Depth |
| 18″ x 15″ | 8″ x 7″ | 14″ x 12″ | 14″ x 5,5″ |
| 18″ x 16″ | 8″ x 8″ | 14″ x 14″ | 14″ x 6,5″ |
| 20″ x 15″ | 10″ x 7″ | 16″ x 14″ | |
| 20″ x 16″ | 10″ x 8″ | 18″ x 15″ | |
| 20″ x 17″ | 12″ x 8″ | | |
| 22″ x 15″ | 12″ x 9″ | | |
| 22″ x 16″ | 13″ x 9″ | | |
| 24″ x 16″ | 13″ x 10″ | | |
| 24″ x 17″ | 14″ x 10″ | | |
| | 14″ x 12″ | | |
| | 16″ x 14″ | | |
Finishes