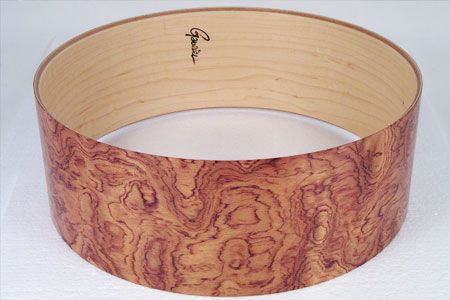 The Pro M.G. Gabriel Set is constructed from 5 plies maple wood, 2 plies birch and 1 ply Rosewood, Natural Maple, Hybrid Pallisander, Hybrid Ebony or Hybrid Olive Tree.
---
---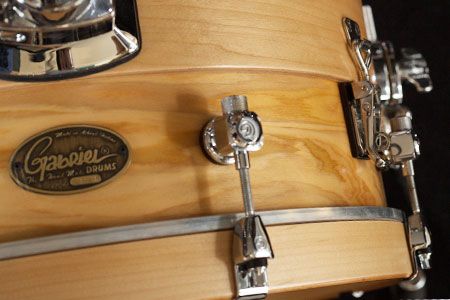 The Pro M.G. Gabriel Set drums feature new solid brass tension lugs with an inner isolated spring which is at the back of the lug where it receives the tension rods for a better absorption of vibrations and a better keep in tune drum. They are equipped with new solid brass rims with a two point contact and an anti-vibration rubber. All screws, washers and grover washers on the drums are INOX.
---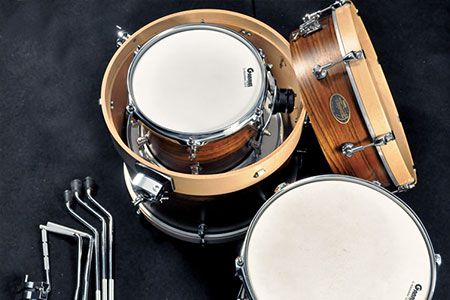 Portability
Both the snare and tom fit inside the bass drum for easy transport.
The Pro M.G. includes Tom Holder, Bass drum bracket, Floor tom legs & Bass drum spurs.
---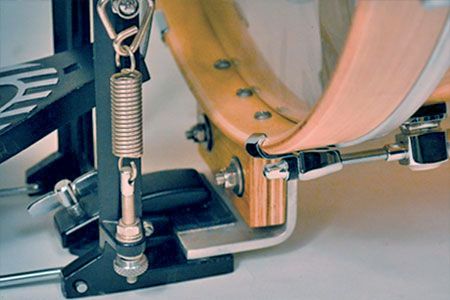 ---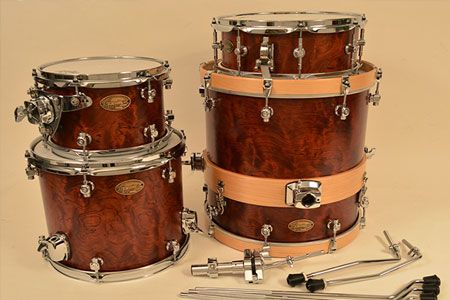 Sizes
(diam. x depth)
Tom: 10" x 7"
Floor Tom: 13" x 11"
Bass Drum: 16" x 15.5"
Snare: 13" x 5.5"
Finishes