Spiros Panagiotopoulos Signature Snare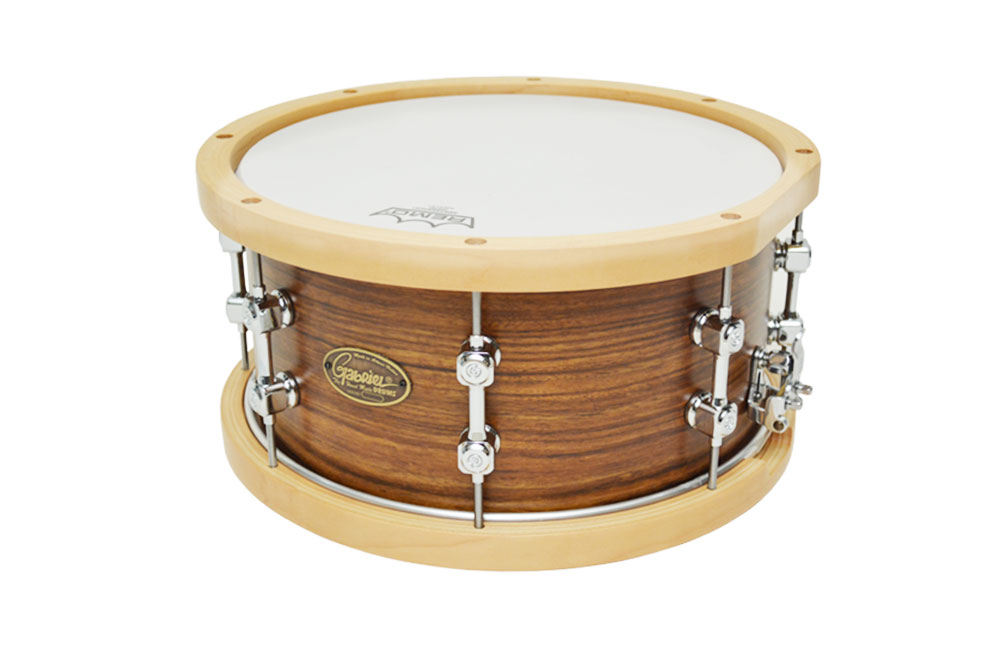 Tο 14″ x 7″ Spiros Panagiotopoulos signature Snare is constructed from five (5) plies of Maple wood, one (1) ply of Beech wood and one (1) ply of Walnut wood as an exterior one. The thickness of the shell is 5.7 mm. Bearing edges are 45⁰. It features 8 Gabriel newly designed Chrome-plated Solid Brass Tension Lugs , Gabriel improved Solid Brass Snare Strainer and Wood Hoops. 42 Strand Snare Wire is chosen to meet Spiros Panagiotopoulos's demands.
Handmade in Greece Available in mat walnut finish.
Spiros Panagiotopoulos Signature Snare review

"After 30 years of cooperation with GABRIEL Drums, I am constantly surprised with
the progress made in the sound of drums and snare drums.
I was always searching in snare drums a certain sound that will represent my way of playing.
GABRIEL Drums once again covered my requirements making the signature snare drum
"Spyros Panagiotopoulos". Amazing quality in high, treble, medium and low frequencies and a very warm sound.
You can play from mainstream jazz up to modern.
I highly recommend GABRIEL DRUMS to those who want to have a quality in their sound.
Thank you Gabriel for your support through all these years."