Kostas Anastasiadis Signature Snare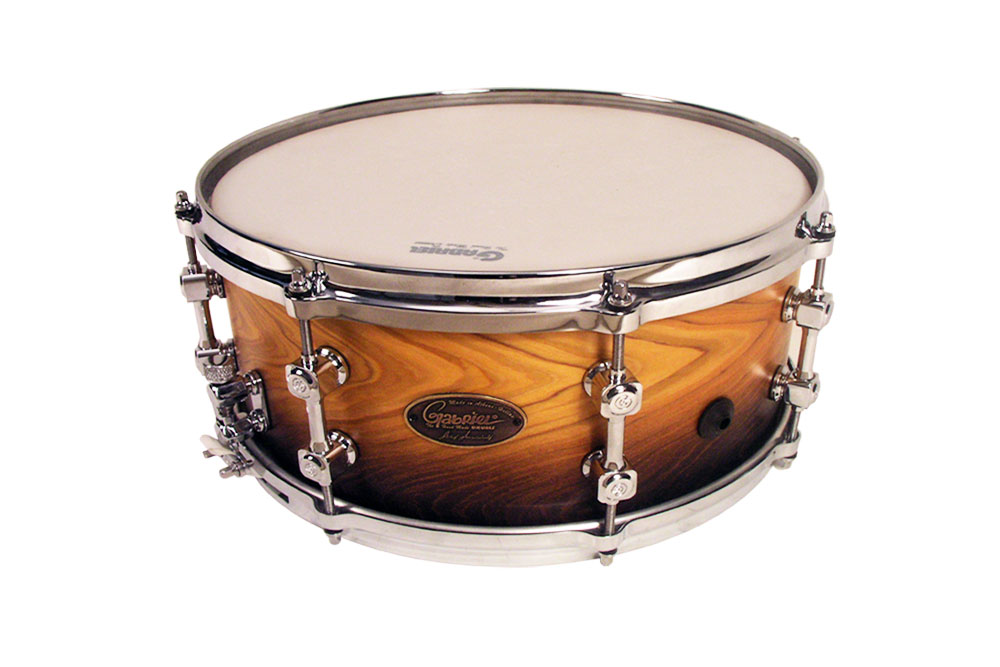 The K. Anastasiadis 14"x6,5" is constructed from 12, different thickness plies of maple & 1 ply olive tree wood on its outside.
It is equipped with 8 new chrome-plated solid brass tension lugs, die-cast hoops and a new and improved Gabriel solid brass snare strainer.
Handmade in Greece
60⁰ Top bearing edge
45⁰ Bottom bearing edge
Available in matt olive tree wood finish with dark brown mocha shade on the bottom.
Kostas Anastasiadis Signature Snare review

"My need for a particular snare drum has arisen throughout my career. I find myself constantly balancing between traditional and modern music situations. The necessity for high quality and clarity in timbre and harmonic resonance had to be met with dynamic levels of any tempo and volume with maximum response and sensitivity. My search for such an instrument guided me to the Gabriel drum company.
I am very happy to share with you this unique signature snare drum.

Gabriel, I sincerely thank you for your trust and respect."

A dream has come true!